Singing In The Rain - LIMITED SUPPLY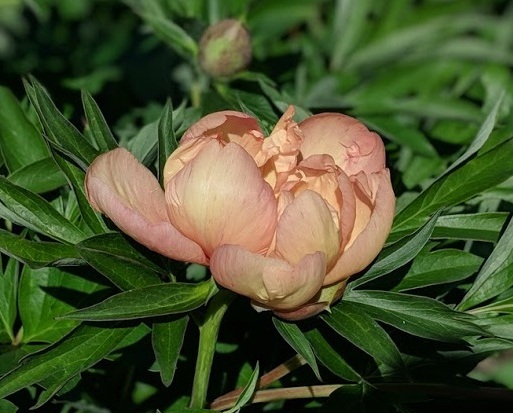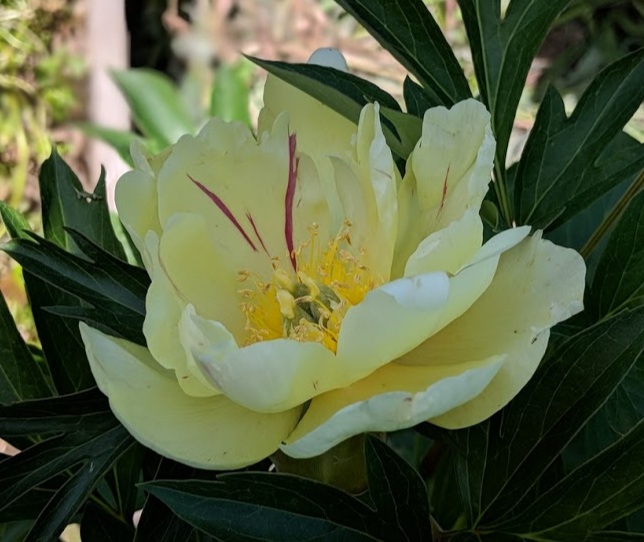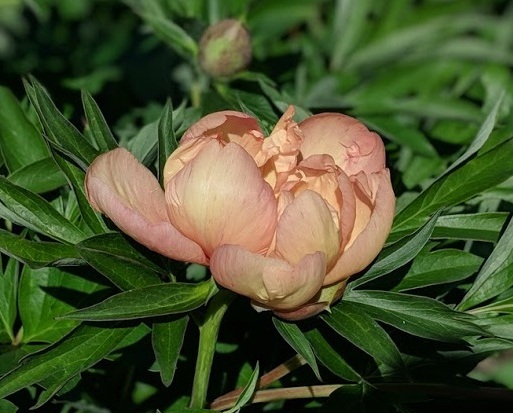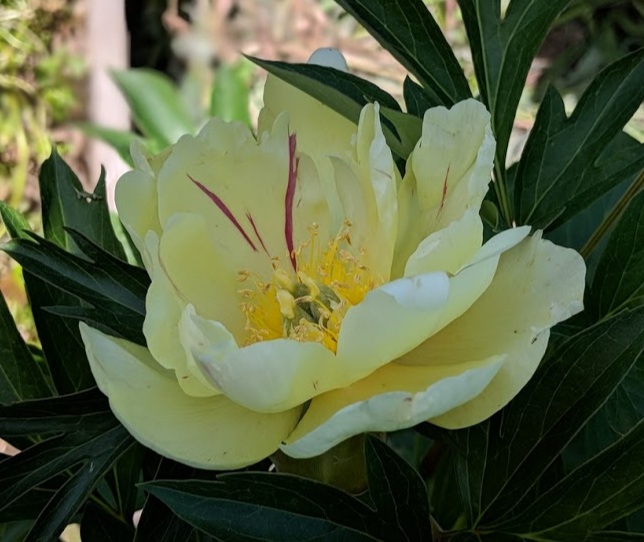 Singing In The Rain - LIMITED SUPPLY
Singing in the Rain opens a lovely apricot and fades through to light yellow as the plant matures. 2-tone blossoms simultaneously display on one plant for an overall captivating effect. Some years, fuschia streaks will appear on the petals.
Singing in the Rain is a semi-double but ours flowered as a single this year due to wet, cold conditions.
Lightly fragrant and great as a cut flower, Singing in the Rain is still rather rare and is a great find!
Itoh. (Donald Smith, August 2002) Intersectional double yellow blend whose opening buds are pink. Flowers are yellow heavily flushed and infused with pink. Combination of the two color stages give the plant a stage appeal. Side bud flowers are excellent quality and nearly as large as the terminal flowers. Last season, side buds were a bronzy orange. Gorgeous plant with multi-colors at various stages. Flowers are virtually unaffected by heavy rain, living up to it's name, Singing in the Rain. Very rare.
All bare-root peonies ship Sept-Oct.
Variety Details
Peony Type: Herbaceous
Originator: Smith
Flower Color: Apricot that fades to light yellow
Flower Form: Single
Bloom Timing: Mid-Season
Eyes: 3-5
Notable Attributes: Heirloom, Fragrant, Cut flower, Landscaper
Growth Requirements
Hardiness: Zones 3-8
Light Requirements: Full sun
Soil: Well-drained (very important)
For planting instructions please see our Planting and Care Guide